Located at 45 Winter St., Newport, New Hampshire and serving the Upper Valley and surrounding communities for over 70 years. Please join us at our next service with Father Jim Katinas Presiding.
Liturgical Services are typically held at 10:00 am two Sundays a month: the days will vary every month and will be announced by email listserv and this website.
Palm Sunday, April 9 Divine Liturgy, 10:00 AM;

Holy Wednesday, April 12, Service of Holy Unction @ 7:00 PM;

Holy Thursday, April 13, Crucifixion Service-12 Gospels @7:00 PM;

Holy Friday, April 14-Taking Down from the Cross @ 3:00 PM &Lamentations/Epitaphios 7:00 PM;

Holy Saturday, April 15, Divine Liturgy @ 10:00 AM Anastasi Service / Divine Liturgy and 11:30 PM Holy Pascha (Easter Sunday);

April 16 Agape Vespers @ 11:00 AM (Church Picnic + 12:00 PM).
Services in May on 5/7 and 5/21 at 10 am. Coffee/Fellowship hour will take place after Liturgy. Father James "Jim" Katinas is graciously serving at St. Vasilios. We invite you to join us in Worship and Fellowship at St. Vasilios. God Bless you!
Newport Common Bench-donated by St. Vasilios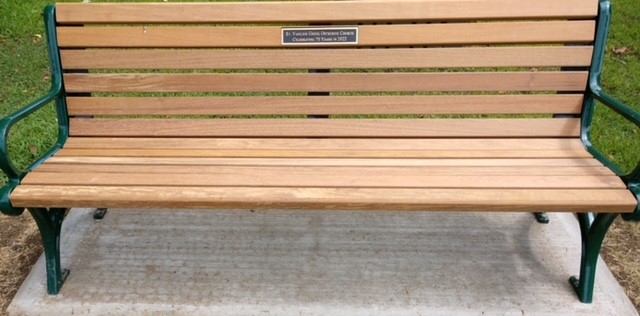 * Visit and Like our Facebook Page: Facebook *
Sign up to our Email List for Bulletins and Important Announcements; also See link below for Bulletins.
Inclement Weather Plan: In the event of a significant winter storm, church services may have to be canceled. If you would like to know if services have been canceled, simply call the church at 603-863-8376 and listen to the recording. The recording will be updated by 8:00 am on the canceled Sunday.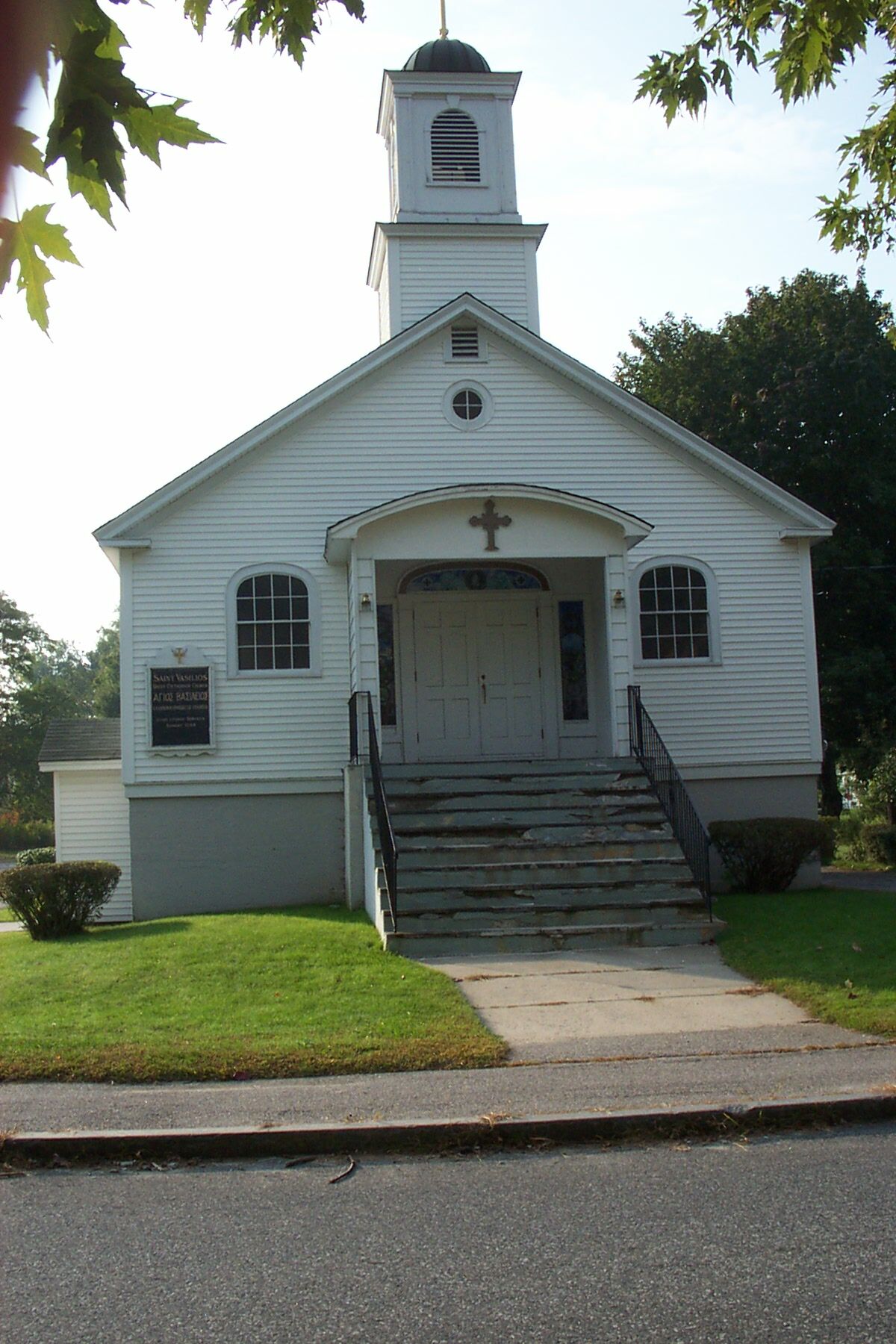 Learn About Our Parish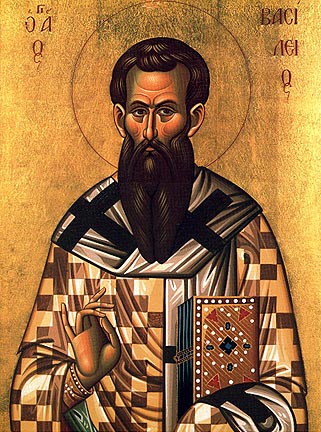 Weekly Bulletin
Our Parish's Weekly Bulletin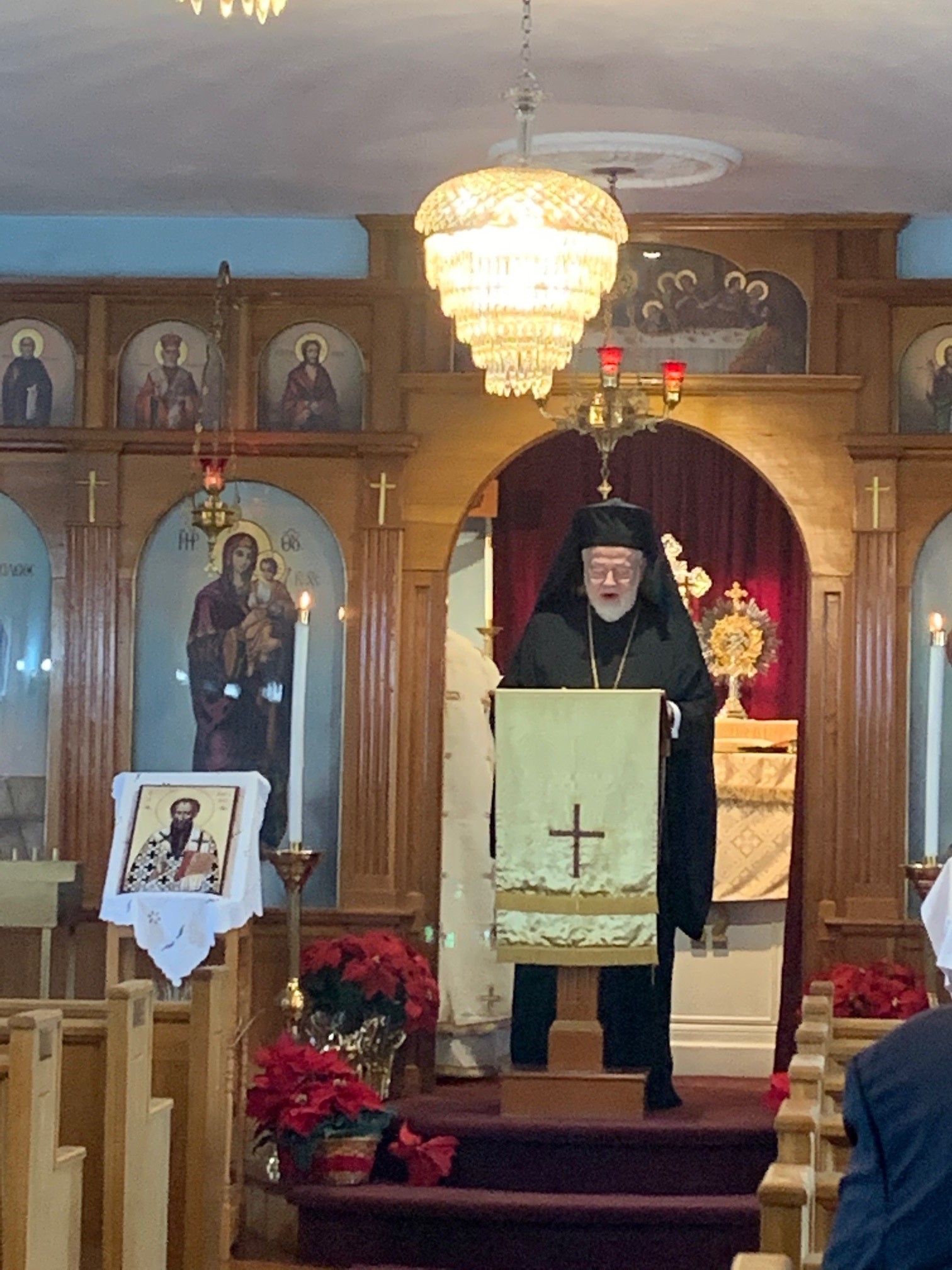 Donations to St. Vasilios
We appreciate your contribution to our Parish